What's it all about?
Similar idea to a pub crawl, WiSER (Women in Science, Engineering & Research) will be taking the participants who are thirsty for knowledge through the offices at Edmonton Research Park. Participants will have the opportunity to grow their networks and discover new potential paths and cool current projects in the STEM (Science, Technology, Engineering, Mathematics) industry.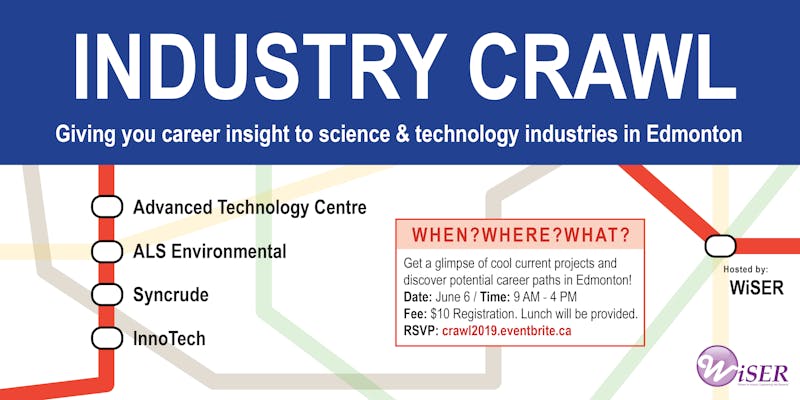 Who can attend?
This event to open to the public. However, the focus of companies toured will be tailored for graduate students, recent graduates, postdoctoral fellows, and early professionals who are looking for opportunities or who would like to re-engage into the industry.
What is the schedule of the crawl?
Note: attendees must wear closed-toe shoes for safety reasons during the tour.
What about transportation throughout the crawl?
All touring companies are located in Edmonton Research Park, with minimal walking distance from one to another.
Find tickets here; ticket price covers the cost of the provided lunch.